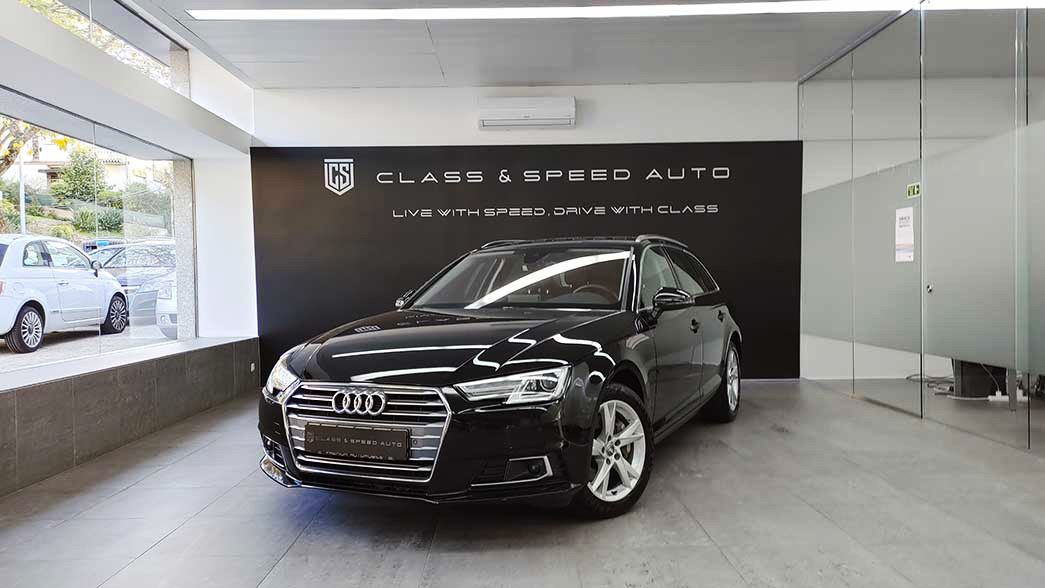 Audi A4 Avant 2.0 TDI
The Audi A4 Avant 2.0 TDI is a premium station wagon that combines elegance, comfort and performance. Its 2.0 TDI engine is powerful and efficient, offering a combination of fuel economy and performance. The quattro all-wheel drive system is able to provide superior grip and stability, even in adverse weather conditions.
The interior of the A4 Avant is sophisticated and technological, equipped with advanced entertainment and connectivity systems, to include the Bang & Olufsen sound system. It is spacious and comfortable, with leather seats and a wide range of electric adjustments. In addition, the boot is spacious, offering generous cargo capacity for your journeys.
The A4 Avant is also equipped with advanced safety technologies, to include ventilated disc brakes, parking assistants, rear-view cameras and more. Combining stylish design with cutting-edge technology and superior performance, the Audi A4 Avant 2.0 TDI is a smart choice for those looking for a high quality, high performance car.